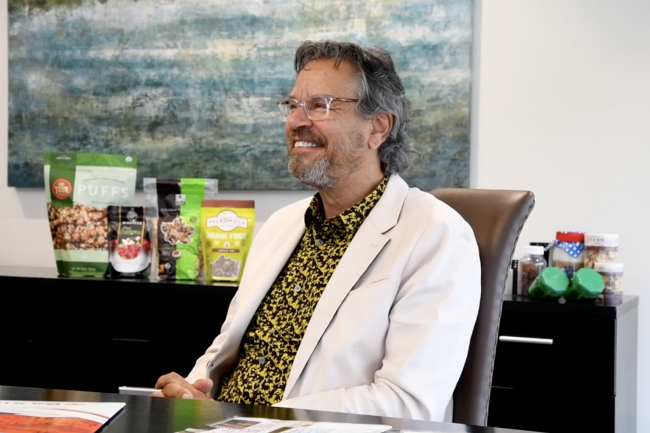 Company founder and president Louis Taraborelli discusses his 30+ years partnership with global controls supplier, Omron.
"We have four manufacturing facilities around the world," maintains Taraborelli, "and we standardize on Omron controls throughout. Our customers have never complained about Omron reliability."
He continues, "our automation controls people in our North American plants can seamlessly access code from our, Canadian, American, Chinese and Italian plants to customize machines for local customers."
Justin Taraborelli, VP Operations, gets specific. "The Sysmac PLC package is easy to use, intuitive and has integration features that allow us to manage our re-visioning and collaborative programming much better."
"It's the software that sets Omron apart. It's seamless and we like the direction Omron is going."
Watch in the Paxiom "Xperience Centre" as Justin and Omron's Eastern Canada Sales Manager, Frank Pennimpede, look at the servos, controls and PLC's that power the full range of Paxiom machines built for flexible and rigid container packaging.
The tour culminates with a demonstration of the 4 servo controls, ethercat network connection and PLC control of all the i/o built into WeighPack's latest invention: the JuanaRoll modular, scalable and expandable pre-roll machine that has captured the cannabis industry. "The IS Servo package is instrumental to the success of this machine. We have repeat customers placing orders for second and third machines," maintains Justin.
Louis Taraborelli concludes, "The next phase for our company is to integrate more robotics … and Omron is lending us robotic technologies to test and to integrate into our machines. We'll likely be with them for another 30 years."