We manufactures a wide range of fresh cut fruit and whole packaging machines specifically designed for bagging, wrapping or container filling.
Our fruit packaging machines include pre-made pouch packaging solutions for whole lemons, vertical form fill and seal bagging for sliced apples; container filling for pomegranates and filling wicket bags for apple packaging.
Our family of fruit packaging machines are available in models for small, medium and high speed production rates.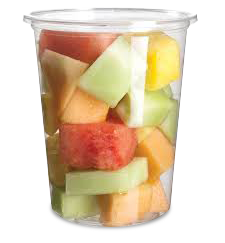 Our family of container filling machines are designed to fill cups, jars, clamshells or trays.
Integrate any of our container filling conveyors with our accurate PrimoCombi or PrimoLinear weigh filling machines.
Applications include pomegranate, cherry and blueberry container filling machines.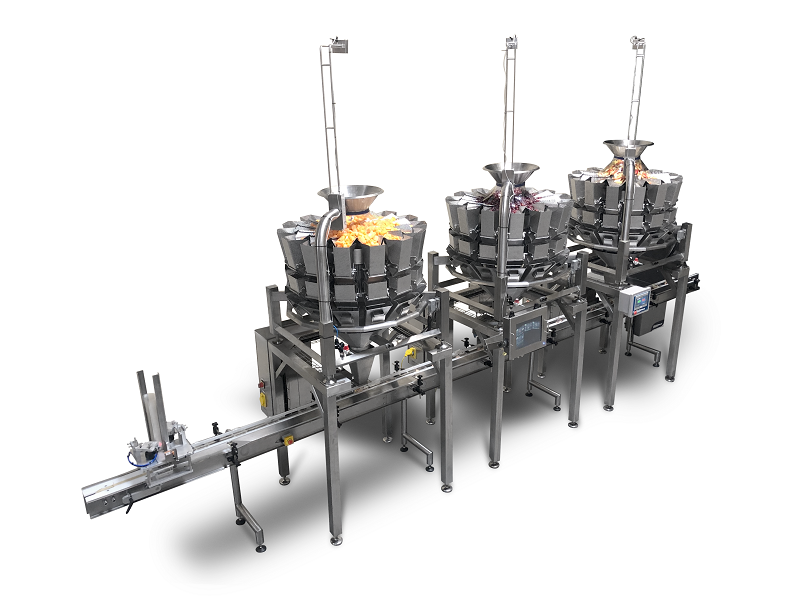 FRUIT PRE-MADE POUCH FILLING
The Swifty Bagger™ for pre-made pouches is a great solution for bagging whole and fresh cut fruit. Versatile and easy to use, we offer several models subject to production needs, budget and space constraints.
Available in different models, the Swifty Bagger™ can fill carry handle pouches, stand-up bags, gusset, flat bottom, with or without zipper closure.
Applications include whole fruit bagging machines.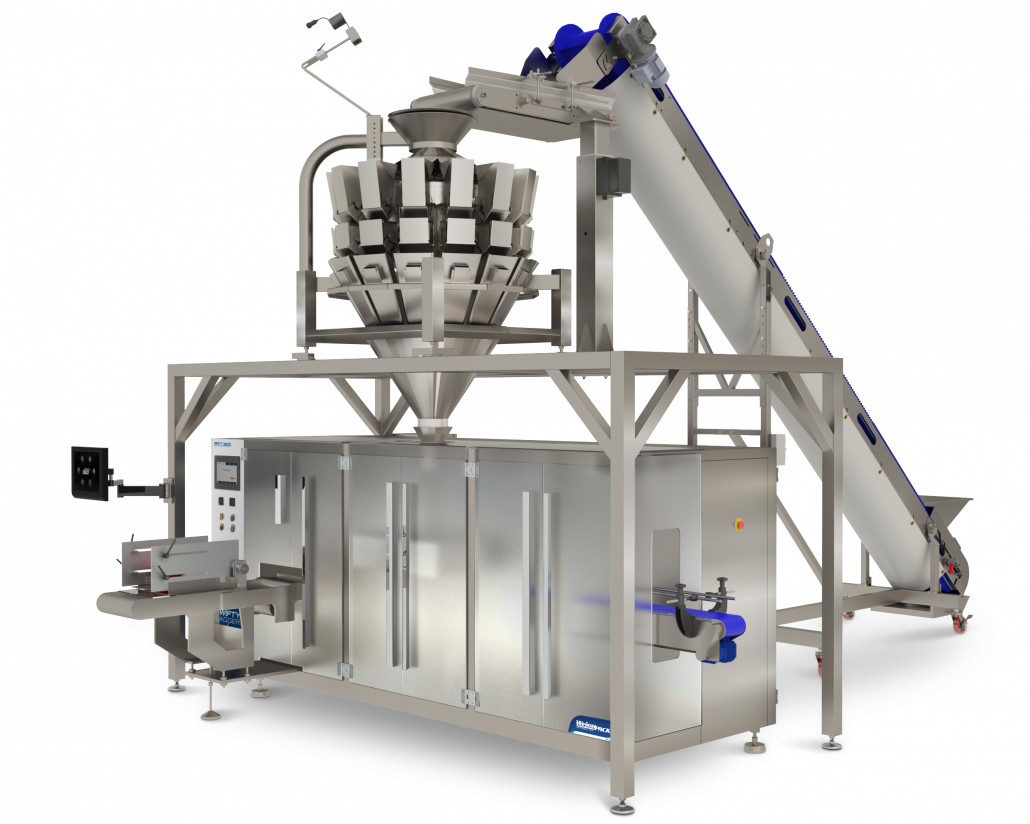 FRUIT VERTICAL FORM FILL AND SEAL BAGGING
Vertical form, fill and seal bagging is common in the fruit industry as an economical solution for bagging product with the lowest per unit cost amongst bagging technologies.
We offer several fruit vertical bagging machine models subject to production rates, package size and style.
Applications include sliced apple bagging machines and more.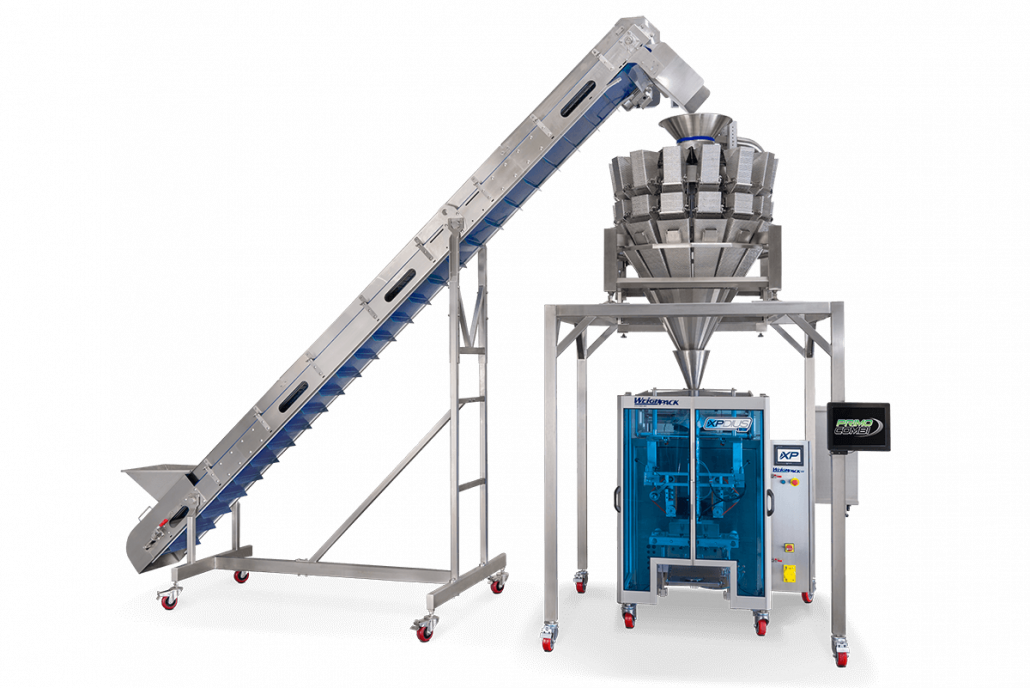 FRUIT FLOW WRAPPING MACHINES
We offer flow wrapping solutions for all budgets, production rates and space constraints.
Our SleekWrapper family of automatic flow wrapping machines are commonly used for wrapping fresh cut fruit like pineapple spears, watermelon spears and more.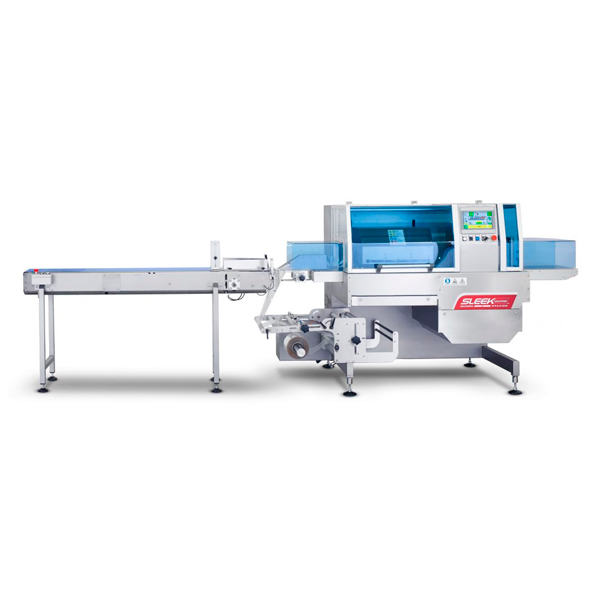 The Vassoyo family of automatic tray forming machines for fruit corrugated tray forming are engineered to eliminate manual labor.
Built with a heavy duty steel frame, the Vassoyo is commonly used for producing corrugated trays for fruit packaging.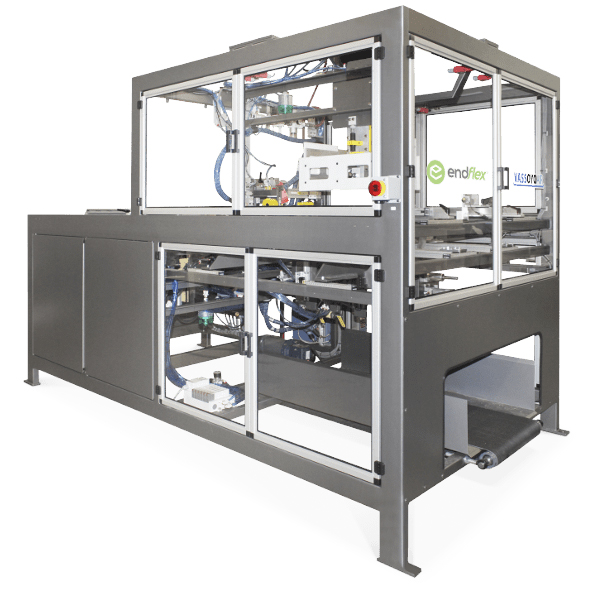 CASE AND TRAY PACKING MACHINES
Our automatic case and tray packing machines are designed to load any rigid container into a master tray or case.
We offer pick and place machines, drop packers, side load case packers and up stackers.
Our engineered solutions are specific to your application, product requirement and budget.

Let us automate your palletizing needs with our end of line robotic case palletizers.
Eliminate expense and risk of having employees pick and place cases onto pallets when one of our Z.Zag robotic palletizers can automate the entire process.