Packaging Machine Systems in California
Most known as the Golden State with its predominantly sunny climate, California is bursting with amazing places and views that will surely captivate every adventurous spirit out there. San Francisco is one of the most beautiful cities in the country with its stunning ocean and hills. The iconic Golden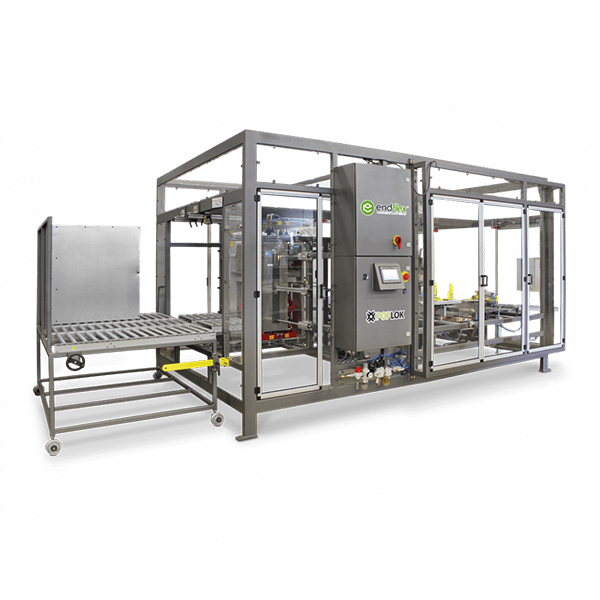 Gate Bridge is a must-visit attraction in the city, so make sure to go. Poppy is California's state flower, and if you enjoy flowers, then head over to California Poppy Reserve at Antelope Valley. Located just outside Los Angeles, you'd be delighted to see a wide expanse of reserve draped in orange, red, and yellow flowers.
Want a heart-racing experience, instead? Check out OUE Skyspace in Los Angeles. It's one of the tallest observation decks in the Golden State, so the level of thrill will surely be high and exhilarating. Lastly, don't leave California without ever getting to taste their wine. Napa Valley is the most popular among tourists, but you can also get buzzed in Santa Cruz with their gorgeous vineyards. The place is less crowded, too, so it's perfect if you want to enjoy some peace while getting tours and tastings.
Carton Former with Inserter packaging machines
At Paxiom, we engineer, design, and manufacture a wide range of automatic and semi-automatic packaging solutions that work for all sorts of industries. Part of our end-of-line automation technology is a tray erector, also called a carton former, that features an inserter. But what does a tray erector do?
A tray erector is built to automatically form solid board trays or corrugated cardboard delivering high production volumes of cases all the while, saving time, money, and labor. This type of packaging machine has a couple of unique features that when combined make the tray erector highly reliable, flexible, and efficient while also able to handle a large range of tray sizes and styles.
Also, tray formers are simple to set up. Plus, size changes can be easily done by operators without any tooling required. These end-of-line packaging machines can also be used in conjunction with existing or new production lines. And the best part is that automatic tray formers get the job done with outstanding consistency, which is often not achieved in manual tray forming processes. Erecting trays by hand is more likely to result in wasting tons of money and time, and it could also harm the quality of the trays.
PopLok Tray Erector with Insert Former
We have several types of tray erectors but among those is the most unique one which operates to include Insert Former on the trays. Coming from the PopLok product line, this tray former machine is designed to firstly load blanks onto the empty hopper. Next, the sides of the tray are erected while the sides are rolled over and tucked. Afterward, insert blanks are fed to the powered magazine and from there, the insert blanks are picked one-by-one to be folded and formed. Once an inserter is formed, it is then placed into the erected tray. Finally, the finished tray that now comes with an insert former exits the machine, followed by another one and so on.
Our Tray Erector provides 6 major features and these are:
While equipped with several features like an online help center, run screen, and more, operators can easily get a hang of the PopLo's color touch screen. They can also learn the detailed instructions for changeover through the touchscreen.
You can now form various tray sizes using our PopLok tray erector without having to worry about mandrels or tooling since there'll be no need for those. Moreover, this packaging erector doesn't use tape or glue when forming fold and tuck trays.
Operators have more flexibility when loading tray blanks since this packaging machine can facilitate continuous tray-loading without stopping the former.
For simple maintenance, we have built this PopLok Tray Former with interlocked doors so accessing the machine parts is easier and quicker.
As a globally established company, our packaging machines are equipped with control panels that have the latest industry code to provide reliable and safe service to our clients all over the world.
Engineered with preventive maintenance in mind, our PopLok Tray Erector with Inserter comes with easy-to-access SMC pneumatic components.
Other features include robust, welded steel frame, eliminate repetitive motion issues, auto-idler, 100% recyclable cartons and trays, form trays with or without covers, tray ejection system, Venturi vacuum technology, central valve exhaust, Omron PLC, all electrical controls, and 24 VDC control voltage.