Packaging Machine Systems in Maine
Maine is bursting with exciting things to do and charming places to explore. This state never disappoints if you want a New England experience. If anything, Maine is the most "north thing" in the United States. Popular for its beautiful beaches, delicious lobsters, and cordial locals, Maine will surely linger in your memory for a long time. Portland Head Light, a famous romantic attraction, is one of the state's priceless gems given its esteemed history and significance to Maine. The lighthouse keeper's home is now functioning as a museum so you can take a look around more.
Maine also is home to some "unspoiled beauty" places and Acadia National Park is an epitome of this. The gorgeous area offers various outdoor recreation activities, fantastic mountains, and even water bodies like Echo Lake and Sand Beach. Take a walk at the Marginal Way in Ogunquit. Follow the place's walkway along the smooth bluff path and it will reveal the panoramic views of a sandy beach that extends northward to Wells. You can also go further until you reach Perkins Cove so you can have a taste of waterside Maine foods. The area has shops, galleries, lobster boats, and a drawbridge where you can watch the action.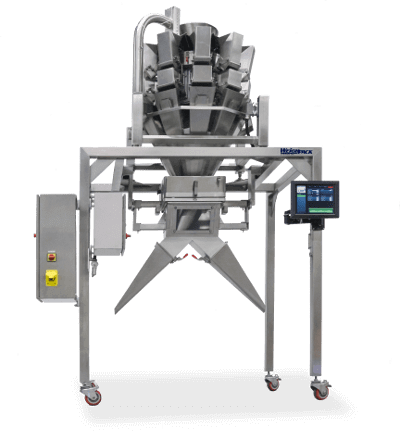 Importance of packaging for fresh produce
Packaging fresh produce in a way that it arrives fresh to its destination requires expertise. From B2B to retailer-to-consumer deliveries, fresh produce packaging is an important factor. Regardless of the situation, extending the shelf life of fruits and vegetables is crucial to reduce food waste. Cutting back consumers' produce waste can help create a more cost-efficient and environment-friendly food supply. As such, it's crucial to ensure that produce from farms to retailers or from distributors to food processors are packaged properly that will provide physical protection, offer a retail-friendly presentation, keep the products fresh, help in on-time ripening, and handle microbial loads and enzymatic activity.
Suffice it to say, the role of packaging in the fresh produce industry has evolved over the years from storing and protecting the produce from physical hazards to a wider range of shelf-life extending technologies. Due to the various intrinsic and extrinsic variables that influence the fresh produce's shelf life, these have led the development of a broad selection of packaging technologies to maintain the nutritional value and quality and ensure the product's safety. Aside from those, packaging technologies can benefit manufacturers by:
strengthening their brand
providing anti-theft method
adding value to the fresh produce
adding distinct identification and communication with consumers
boosting consumer satisfaction
reducing food waste
Over the years, consumers together with the fresh produce industry and the government itself have spurred these packaging innovations. And as the lifestyles and preferences of consumers change, concerns for safety, quality, and food waste among others, have strengthened along with the desire for fresher, more convenient fresh produce.
Fresh Produce Packaging
WeighPack is a Paxiom brand partner that manufactures a wide selection of packaging machinery for bagging, wrapping, and container filling. Compatible with fruits and vegetables, our packaging solutions are designed to handle all your specific production needs, and these are:
1. Weighing and Filling
Our PrimoCombi weigh-filler can be set to protect fragile fresh produce products from damage due to high speeds. It can be operated in semi-automatic, manual, or fully automatic mode.
2. Container Filling
Suited for packaging delicate products like fruits and vegetables, our container indexing conveyor is designed for easy integration with our PrimoCombi or linear net weigher to create a complete packaging system.
3. Premade Pouch Filling
Our premade pouch machine is versatile and easy to operate. Named Swifty Bagger, its features help simplify your fresh produce packaging through a smooth and swift automatic process. We offer them in several models, whatever suits your production requirements.
4. Vertical Form Fill and Seal
Equipped with multiple features that are designed for packaging your fruits and vegetables, this WeighPack vertical filler and sealer is extremely easy to use. It's completely automatic too, ensuring efficient and effective operation. We manufacture this packaging machinery into two types, but both are designed with the same user-friendliness, cleanability, and serviceability.
5. Flow Wrapping
Thanks to its self-adjusting function that seals the pouch as per the volume and length of the product, the Breezy Bagger is an ideal packaging machine for fresh producing products. It comes with a pivoting design so you can use it as a flow wrapper or as a vertical bagger.
6. Wicketed Bagging
Made with compact design, our wicket packaging machinery works great for fruits and vegetables. These automated machines are designed for pre-made bags made with laminated or polyethylene material.