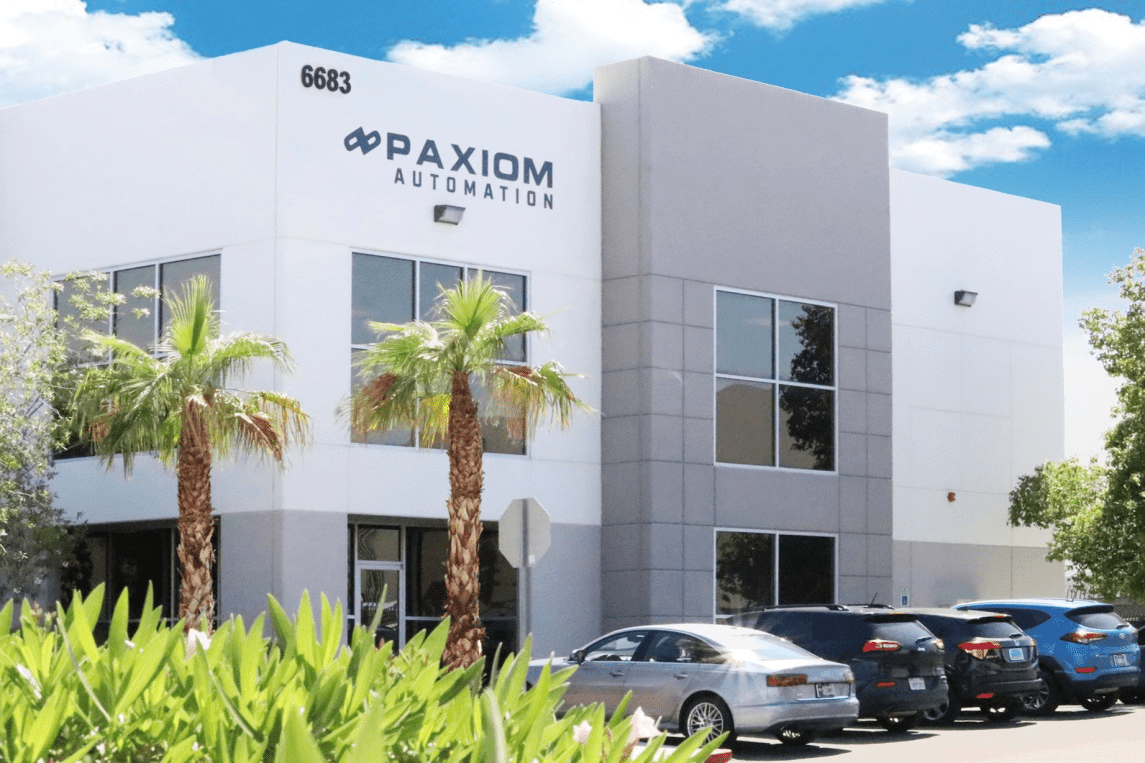 May 5th, 2019
Paxiom Purchases Its Second Las Vegas Facility, Paxiom Automation is Born
The Paxiom Group, leader in turnkey packaging automation is excited to announce the purchase of its second facility in Las Vegas, NV which is now home to Paxiom Automation Inc.
While its first facility serves as its flagship showroom, the Xperience Center™, Paxiom Automation will be dedicated to systems integration, project management and customer service for its manufacturing brands WeighPack Systems, EndFlex, CombiScale and ValTara.
"We love the city of Las Vegas, its community and emphasis on world class service; Paxiom is proud to be #VegasBorn", Says Nicholas Taraborelli, vice president.
Paxiom Group Inc.
www.paxiom.com
Paxiom Automation Inc.
683 Schuster Street,
Las Vegas, NV
89118
www.paxiom.com