Business Packaging Systems in Virginia
History is something you absolutely cannot separate from Virginia. In fact, wherever you go in this state, history is present. For example, two of Virginia's top tourist attractions, Mount Vernon and Monticello are homes of presidents. But beyond its history galore, the state also has its distinct natural attractions and outdoor sites. The Natural Bridge of Virginia, for starters, is an exemplary site featuring a huge limestone arch. Standing tall at 215 feet, this gigantic natural bridge is near to various attractions like Cascade Falls, Lace Falls, Natural Bridge Caverns, and Natural Bridge Zoo.
If you're into hiking, go to Shenandoah National Park, where you can also find the Skyline Drive that offers breathtaking views in Virginia. You might also want to time your visit for October so you can see the park's famous autumn colors. For a grand experience of natural wonders, consider going to Luray Caverns. This underground attraction offers a variety of flowstones, mirror pools, stalagmites, draperies, and stalactites. And while you're there, make sure not to miss the Great Stalacpipe Organ, an all-natural lithophone, and the biggest musical instrument in the world.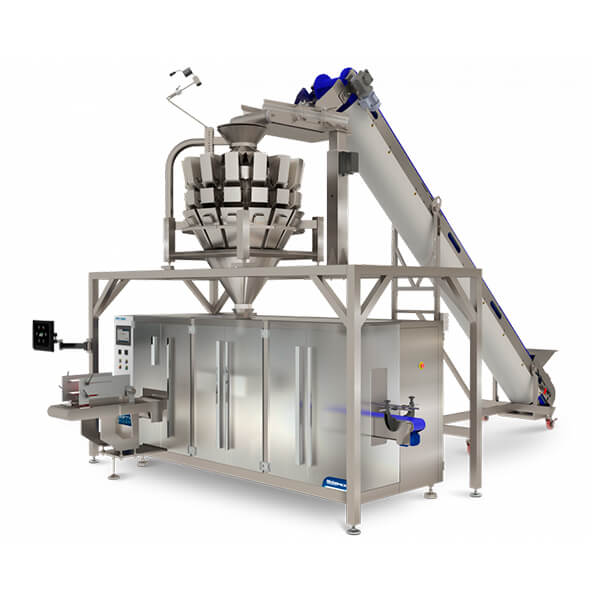 Pre-made pouches or Form-Fill-Seal pouches
For several years now, there has always been a hot debate among packaging professionals regarding the upsides and downsides of pre-made bags and form-fill-seal technology. While there's no question that both packaging technologies have their own perks, the question now is: should small businesses or startups use pre-made pouches or go directly to form fill seal (FFS) packaging?
Pre-made pouches are better for businesses that just began switching from rigid packages to flexibles. Over time, as their product demand grows and if necessary, companies can then upgrade to FFS. With pre-made bags, the pouch supplier does all quality checks. Meanwhile, with FFS packaging, you're essentially the pouch manufacturer, which means you're now responsible for every necessary quality aspect of your package. Compared to pre-made packaging machinery, FFS equipment also needs more expertise to operate.
Also, the cost of the machine for handling pre-made bags is lower. While pre-made pouches have slower filling speeds than FFS, this also results in a lower scrap rate. With premade pouches, you can use various shapes, fitment types, and additional pouch placements, options that are very limited with FFS machines. That said, form-fill-seal is better for those who need high-speed applications and have the same product running through. But if you're changing products regularly, then this isn't the best option since the film changeover would be time-consuming for FFS packaging machinery.
The main benefit of pre-made bags is their flexibility. You can fill and seal stand-up bags, windowed pouches, zippered pouches, and any more. These pouches can also feature several material finishes like clear, foil, metalized, kraft paper, rice paper, and matte. For your packaging machine, bags can be loaded using an automated system or manually. Changeovers for bag sizes and formats can also be completed in a few seconds.
Paxiom offers both machines for pre-made and FFS pouches
Having successfully delivered thousands of packaging solutions in various places in the world, Paxiom has earned its reputation of being a premium, global packaging manufacturer. We have engineered packaging machinery for varied and diverse applications together with our brand partners, all of which are also well-respected brands in the packaging industry. As for our pre-made and FFS packaging machinery, here are some of them:
For Pre-made
Swifty
Our Swifty family can operate on stand-up zipper pouches, from small to large sizes. We offer a model for every production rate, be it small, medium, or high speeds. All our Swifty Baggers come in standard with servo-drives and can be integrated with an auxiliary filler.
Zippy
As its name suggests, the Zippy Bagger operates on pre-made pouches with or without zipper closures. This low-profile yet high-performance packaging machinery can finish up to 2,000 bags in an hour. Like most of our products, this equipment is fully automatic for easier and faster operation.
For Form-fill-seal
R2B
Engineered for high mechanical ratings, our R2B is an automatic FFS machine that can produce various styles of pouches like stand-up and 3-side seal bags. It uses a rollstock film to form pouches, which then reduces your material cost. As a result, you can save up to 30% since you won't need to buy pre-made pouches anymore.
XPdius
This FFS machine is known for its speed and high-performance that makes it capable of finishing as many as 1,000 bags per minute. The XPdius is equipped with twin servo motors and several options as well like bag squeezers.