2021 marked our 30th year designing, engineering and building state-of-the-art packaging machines and custom turnkey systems for our clients around the world.
As we move into 2022 and the next 30 years, we felt the best way to show you what we can do for you was to feature some of our clients and show you what we did for them.
As you read through our new catalog, you will of course see the depth of our machine inventory, learn about our service and integration processes and discover the full reach of our global network of facilities.
What better way for you to learn about who we are and what we do for our clients than by seeing the in-field examples of our client installations and reading through what they have to say about us.
We are confident that you will begin to see why we say…we're more than just a machine. We're your partner.
We hope we can be that partner for your automated packaging solution. Reach out and let us know how we can help.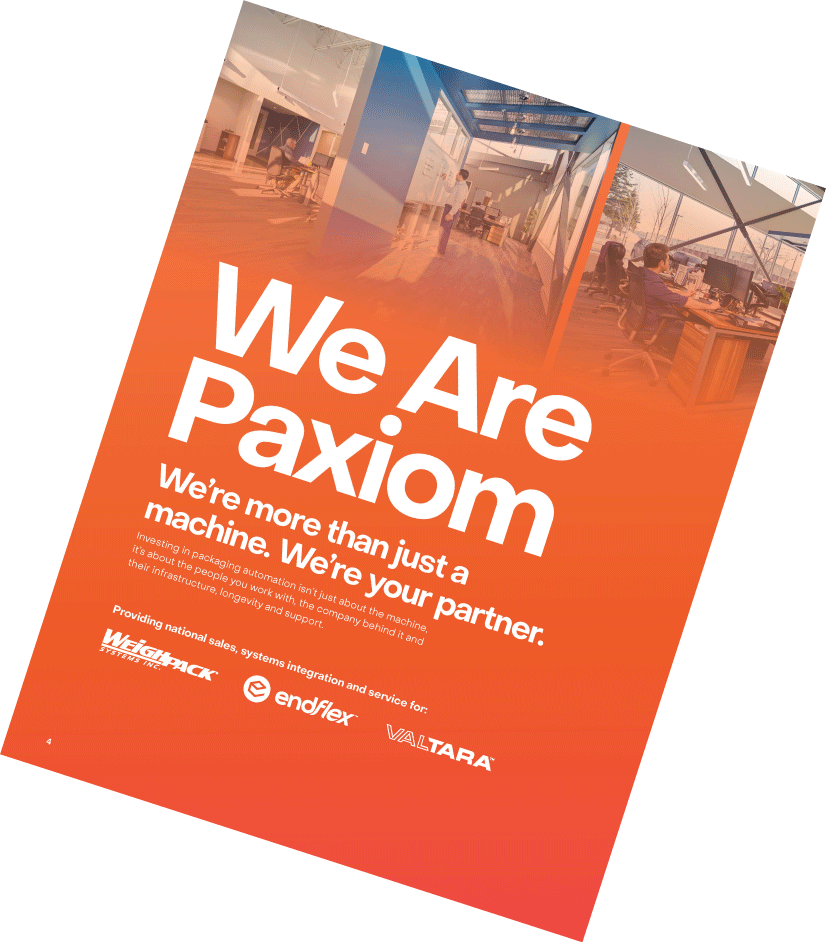 If you would like to talk to some of our clients, let us know that too. We will happily provide references.
Who knows, maybe you'll be featured in our next edition.