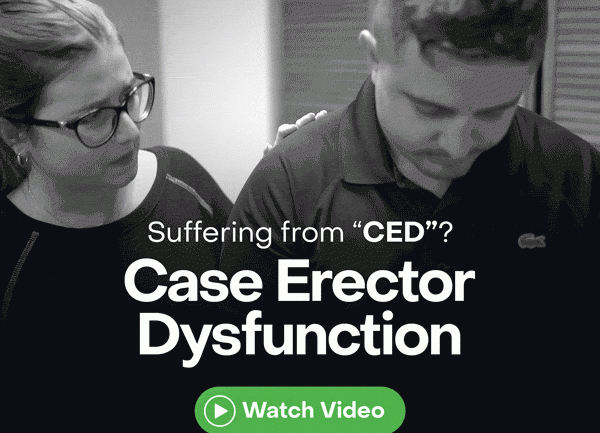 The term 'CED' might be new to you, but your struggle to form trays and corrugated boxes might be real. Whether your existing case erector machine suffers from performance anxiety or you still erect your trays and boxes by hand, we can help.
Do you need to form e-commerce shipping boxes? Maybe you need retail display trays for small items like baked goods or cosmetics or you need big boxes formed for furniture and home goods?
No problem! We can build an erecting machine to your specific floorplan and budget.
We also know that the diagnosis of case erector dysfunction can often lead to other opportunities for operational health and wellness.
We've got your back there too. From case packers and case sealers to finish off your erected cases to tray forming, tray packing and custom palletizing solutions, our team of engineers are here to help you diagnose your erecting and completion challenges and provide a custom packaging machine solution to get you back on track. We are well known for customizing end-of-line packaging solutions that no one else can handle.
So don't let poor performance plague your operation.
Watch this important video to learn how EndFlex can provide you with a cure that can virtually guarantee your continuous production. And don't worry, leadership will appreciate your great uptime too!
Set up your free consultation with one of our local experts today!