Revolutionizing Gummy Rotary Bottle Filling with the SpinDexer
Gummy products have captured the hearts of consumers around the world, and their popularity continues to soar. Discover Magazine has listed 3 of the top cannabis edibles as gummy products. It has evolved from a simple childhood pleasure to a thriving industry segment. Their chewy, flavorful nature has broad appeal across demographics, making them a staple in the confectionery, nutraceutical supplement and cannabis edibles market, each comes with its unique packaging challenges as demand grows.
The success of gummy treats brings forth the need for advanced packaging solutions that ensure consistent quality, precision, and speed. For example, numerous producers of gummy vitamins choose a vibrant strategy for their packaging, encompassing both the labels and the fundamental container. Transparent plastic bottles enable the product to be visible and identifiable by the consumer, contributing a unique appearance to the item when displayed on store shelves. This lively packaging approach for kids' vitamins also effectively captivates the intended audience at the stores. While in cannabis industry, edibles producers like keeping their edibles fresh and appealing inside of tins, plastic or glass jars for edibles. These containers usually offer an airtight seal to preserve product freshness and are available in a range of sizes.
Gummies come in various shapes and sizes, some are stickier than others, which can complicate the packaging process. Ensuring accurate counts, preventing jams, and maintaining product integrity are crucial aspects of gummy bottle filling. Traditional methods may fall short in meeting these demands, leading to production bottlenecks, inconsistent filling levels, and increased downtime.
In the ever-evolving landscape of packaging and filling solutions, innovation takes center stage when it comes to optimizing efficiency, accuracy, and versatility. Paxiom's SpinDexer rotary bottle filling machine emerges as the game-changing solution for gummies that go into rigid containers like bottles and jars. Engineered for high-speed applications, the SpinDexer models include continuous motion star wheel and traveling funnels to fill a wide range of containers and jars. The machine also includes integrated infeed and exit conveyor and easily integrates with upstream and downstream automation including bottle unscrambling, weighing, capping, induction sealing, and labeling.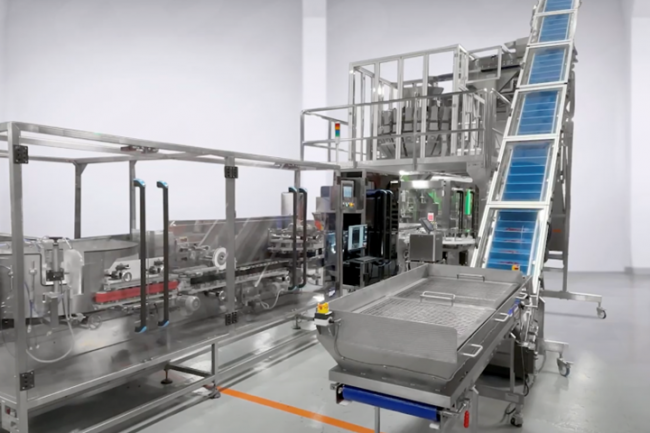 The SpinDexer high speed continuous rotary filler redefines the landscape of gummy rotary bottle filling applications. Designed with precision and efficiency in mind, this system addresses the challenges posed by gummies, streamlining the packaging process and ensuring product excellence in these aspects: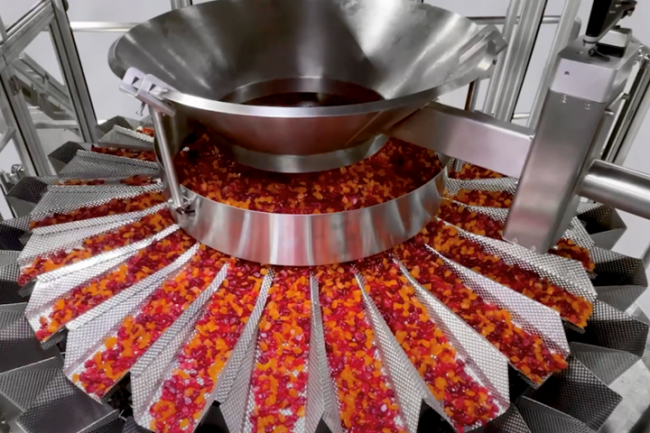 Precision Counts: Paxiom's high precision weighing or counting machines like PrimoCombi and PrimoCount guarantee accurate gummy counts in each bottle. SpinDexer indexing conveyor includes gear worm and three-star wheels for bottle control from the in-feed conveyor to the exit. By integrating with these weighing machines, the SpinDexer ensures consistency across batches, eliminates the risk of overfilling or underfilling, and enhances product presentation.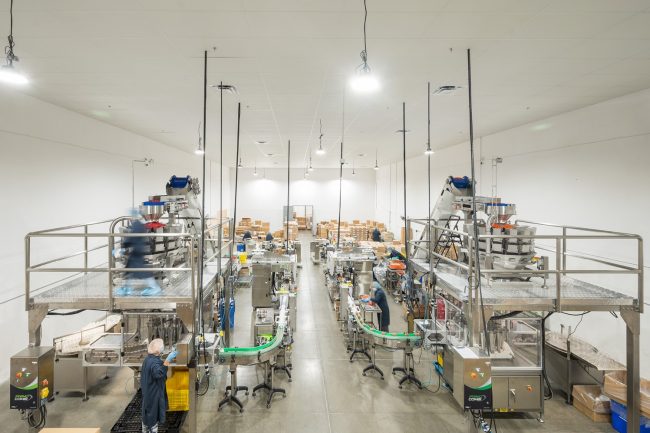 High-Speed Output: The SpinDexer's unique traveling funneling system follows the container ensuring there is enough time for product to successfully fill with maintaining speed. With its rotary design and advanced filling technology, the SpinDexer offers models up to 200 cycles per minute, delivering impressive speeds without compromising accuracy. This is especially beneficial in meeting large-scale high speed production demands.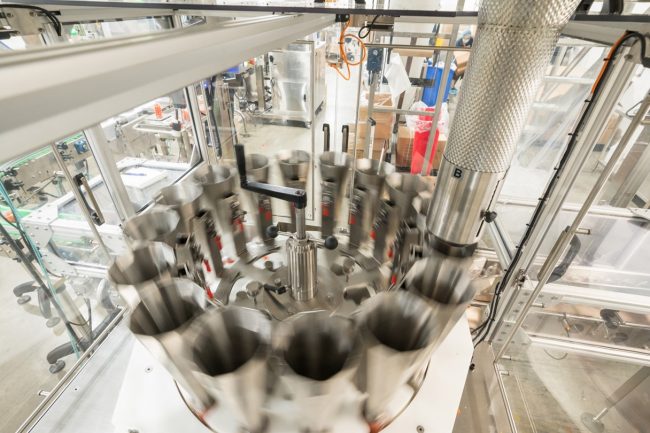 Gentle Handling: Gummy candies are delicate and prone to damage. The SpinDexer employs a gentle handling mechanism that minimizes product breakage, preserving the quality and appearance of each piece.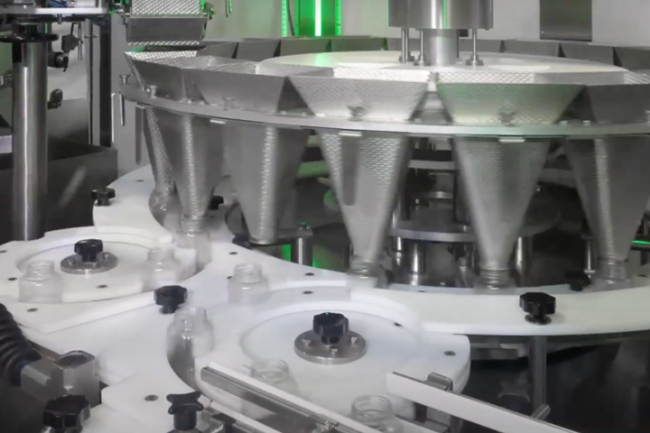 Versatility: The SpinDexer Machine boasts adaptable configurations, accommodating a wide range of gummy shapes and sizes. Its adjustable components allow for seamless transitions between different product types, reducing changeover time and enhancing overall operational efficiency.
Reduced Downtime: Thanks to its intuitive design and user-friendly interface, the SpinDexer rotary filling machine reduces the learning curve for operators. This, in turn, minimizes downtime associated with training and adjustments.
Easy Maintenance: The machine's modular construction simplifies maintenance tasks. Quick access to components allows for efficient cleaning, troubleshooting, and replacement, further reducing downtime.
The SpinDexer high speed rotary filler stands as a testament to the innovative spirit driving the bottling solutions. In the realm of gummy rotary bottle filling applications, it addresses challenges with unwavering precision and efficiency. As gummies continue to delight taste buds worldwide, high performance container filling machines like the SpinDexer play a pivotal role in ensuring these delights reach consumers with the quality and consistency they expect.
Contact us today to learn how our packaging automation solutions can elevate your gummy packaging process to new heights of efficiency and excellence.
Watch Herbaland Naturals' packaging automation journey with Paxiom during their rapid expansion – insights from Canada's leading nutritional gummy manufacturer.