We have manufactured and installed premade pouch bagging machines for companies around the world. We understand the needs of our clients because we have experience across a variety of industries. We know what it takes to help them become more efficient and increase productivity because we've done it consistently for decades.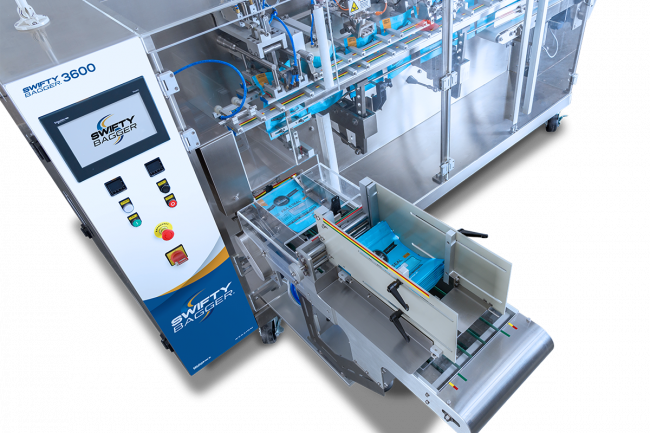 Our innovative premade pouch filling solutions have been used to bag everything from candy and popcorn to crawfish and pet treats. Even if you are in a non-food industry like automotive parts, home goods or hardware, we've developed bagging machines to help companies like yours scale up for increased demand or increase efficiencies so they can better utilize their resources and reduce expenses.
Maybe you already have a bagging machine, but you haven't yet automated the weighing and filling process. Or maybe you're looking into getting your very first bagger. Whatever stage of the automation process you find yourself in, make sure to research the benefits of moving a fully automated premade pouch filling system. An investment in a fully automated line upfront can pay dividends down the road.
Machine vs. System
There is no doubt that moving to an automated bagging machine is way more efficient than hand bagging. But when you pair up a premade pouch bagger with automated upstream and downstream solutions, not only do you save even more material and labor costs, but you ensure your product is consistently weighed or counted, thus reducing waste and increasing production rates. But that's not the only way you save time and money. A fully integrated bagging system from product weighing and filling all the way through case packing and palletizing can also mean less human interaction and less risk of injury. That equates to lower labor and insurance costs.
What if you had the opportunity to take your snack food product and easily convey it to an automatic net weighing machine where it is precisely dispensed into your bagging machine? Or maybe your current bagging solution ends there and you're manually completing the secondary packaging process. What if you could seamlessly move all those sealed premade bags from your bagger to a bulk filling machine where they are filled into preformed cases and then moved down the line to be sealed, labeled and palletized, ready for shipping?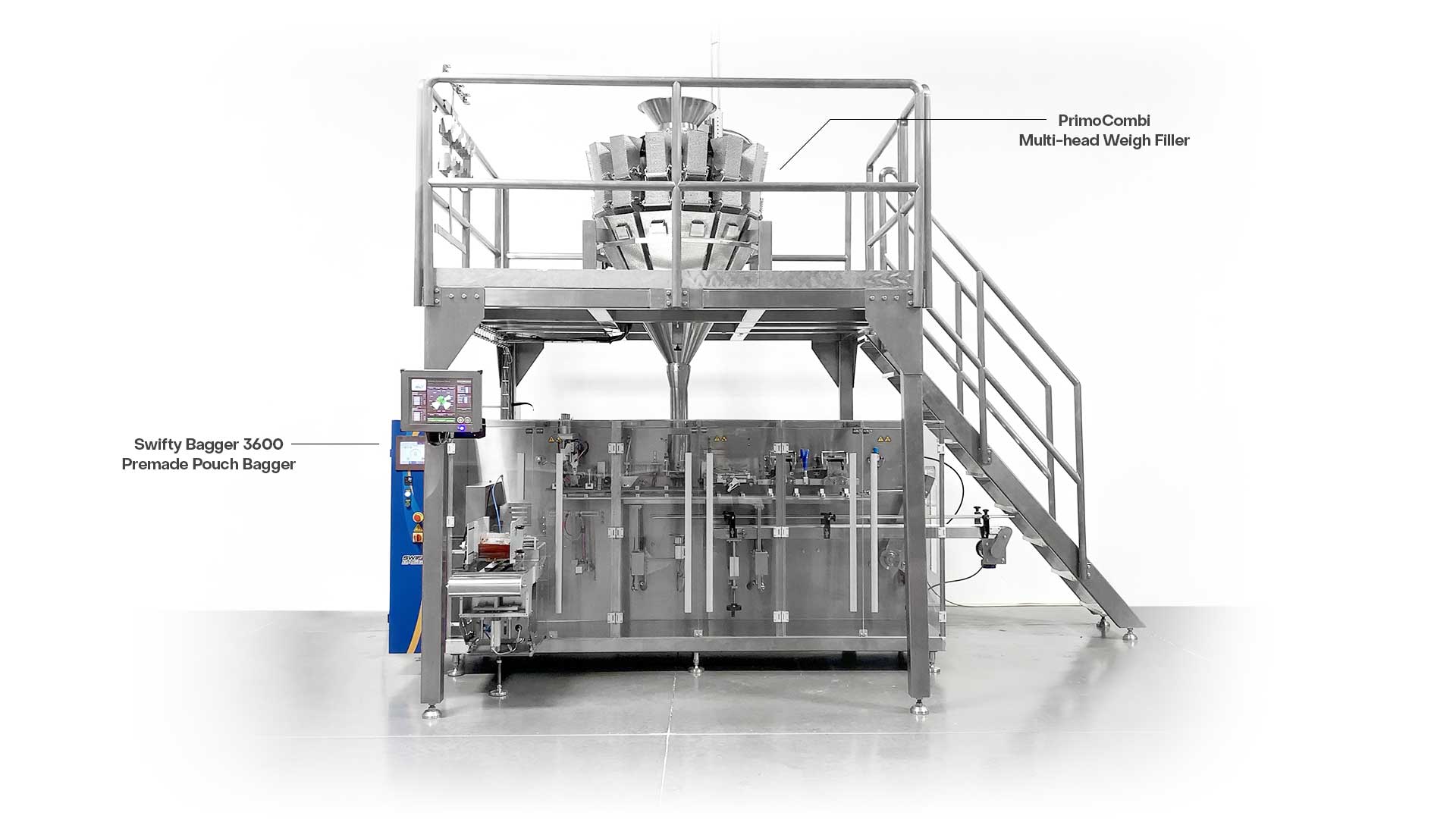 Make It a Reality
We can help with either scenario or we can customize a solution for your specific scenario. We do it every day. We will evaluate your manual bagging process and design a system that works within your budget and production requirements. If you already have a bagging machine from another manufacturer, that's ok too. We would be honored to work with you to integrate your current machine with our upstream and downstream solutions to make you more efficient.
We not only have a deep lineup of premade pouch filling machines to fit your needs, but we can also integrate any of them with our other machines to form a weighing, filling and bagging solution. And if you're ready for the complete package, we can fully automate your line with the addition of case erectors, tray formers, case packers, labelers and robotic palletizers.
Reach out today and let's get to work on your turnkey bagging system.
Better yet, schedule a visit to our flagship Xperience Center in Las Vegas to see our solutions in action.